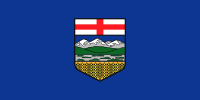 Alberta's flag is Yet Another Shield on a Blue Field. The shield has some redeeming characteristics, I'll admit, mainly the fact that it's somewhat simplified art, and not Yet Another Pair of Figures Standing Next to a Coat of Arms. Because the figures are missing.
But looking a little closer at that shield presents an idea. No, not the Cross of Saint George. That's England. But the rest is something that could be pulled out to use.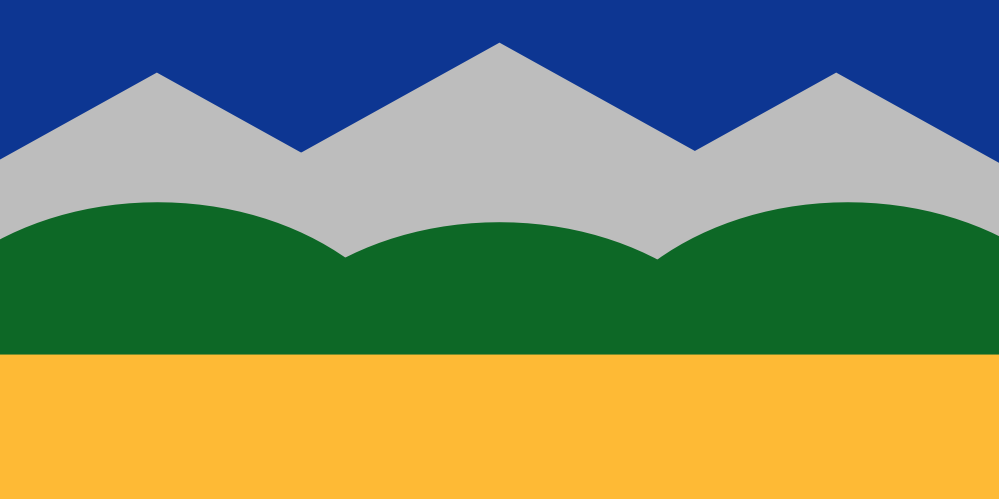 It's  symbolic landscape, depicting the main geographic regions of the province. I've further simplified it, showing the the gray mountains, the green hills, and the amber prairie and farmland (combined).