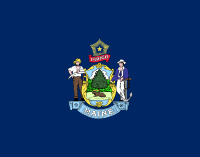 It was crappy state flags like this that inspired me to start this project. Like several other states, the legislature of Maine wasted valuable paper and a very little bit of their time, by writing a law that declared that their state flag would be their state seal on a field of dark blue.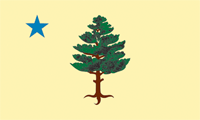 What makes their choice unforgivable is the fact that they were replacing something better, a flag that almost meets my standards. This was the Maine flag from 1901 to 1909. The blue star represents the North Star. Maine's official knickname is "The Pine Tree State", and pines were also used in a various other flags of the New England region. The only thing really wrong with this flag is the tree illustration, which is too fussy and detailed for a flag, and no two people are going to render it the same.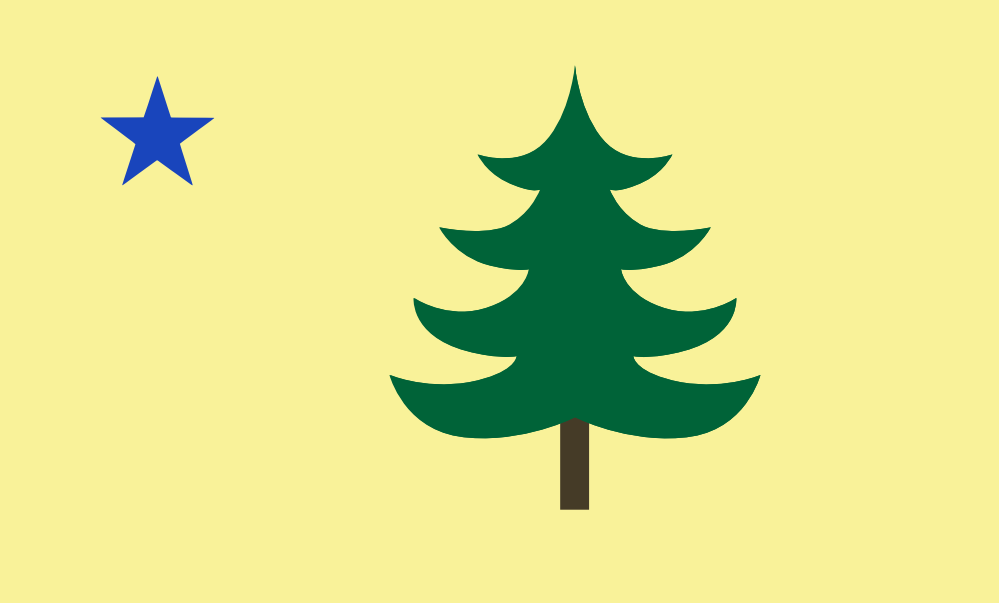 I've simplified the rendering of the pine tree to make it more suitable for stitching out of cloth, or for drawing by schoolkids. Yes, it looks like a child's drawing of a Christmas tree. That's the whole damn point: to be an iconic pine tree. The 1901 design has some popular support already, appearing on merchandise, and even getting to the point of being brought up in the legislature. I'd rather they modernize and iconify the look a bit first, but either way: Buy some paper, spend a little time, and fix this, Maine.