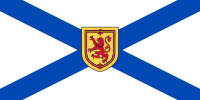 This post is at half-mast out of respect for those killed in the recent mass shooting in Nova Scotia. 🙁
---
The flag of Nova Scotia is trying to explain to people what Nova Scotia means: It's Latin for New Scotland. To make the point extra clear, they doubled down on it:
First: the red and yellow shield in the middle is Scotland's royal coat of arms.
Second: the background is a reversal of the national flag of Scotland. Instead of a white saltire on a blue field, it's a blue saltire on a white field. (It isn't an exact copy: for some reason, Canadian flags are all wider than your typical flags.)
(The Scottish flag is better known as part of the UK's "Union Jack", which combines the flags of England, Scotland, and (Northern) Ireland into that blue-white-and-red crisscross mess. It uses a different shade of blue, however.)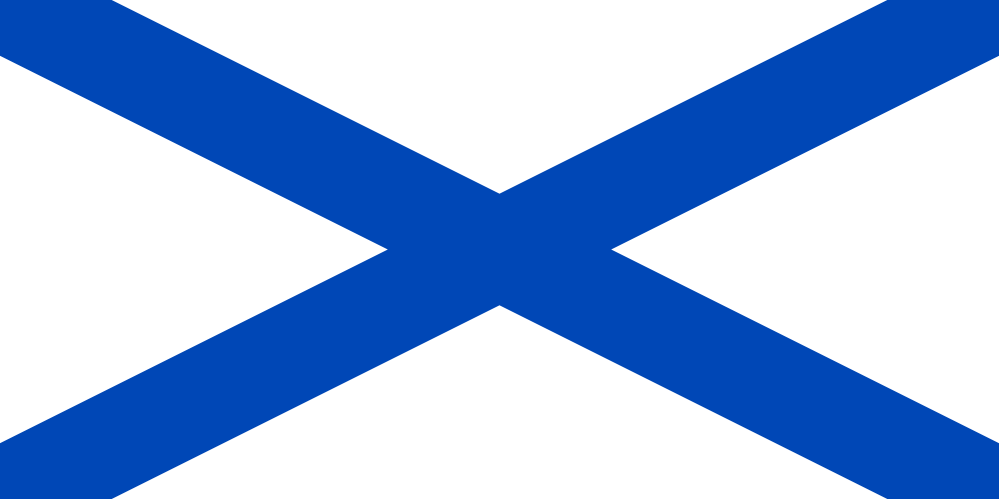 As readers of this blog know, I hate shields on flags. So fixing this flag was really, really simple: ditch the overly detailed, clashing-colors coat of arms of a country it isn't formally connected to… and there you go, New Scotland: you're done. It's a simple, elegant design, and if you're trying to say "we're a wee bit like Scotland, but no' actually Scotland"… that's the way to do it.