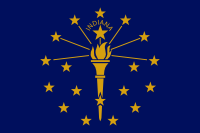 The flag of Indiana isn't bad… it just needs a little work to overcome two of my least-favorite flag design failures: words and too many stars.
A flag shouldn't have to rely on the name of the place being included in the design. Even putting it in small print like this smacks of a lack of confidence. No great flag has the name of the place on it. None. Delete it.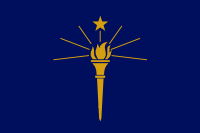 And for the love of God, what is it with states making a big deal out of how many states joined the Union before them, by littering their flags with stars to show how many? Indiana even goes to the trouble of having 13 in the outer ring (stolen from Betsy Ross), then 5 more  in the inner semi-circle, plus one slightly bigger star for itself. Too much arcane symbolism is getting wrapped up here. Delete the stars… except the one for Indiana, at the top.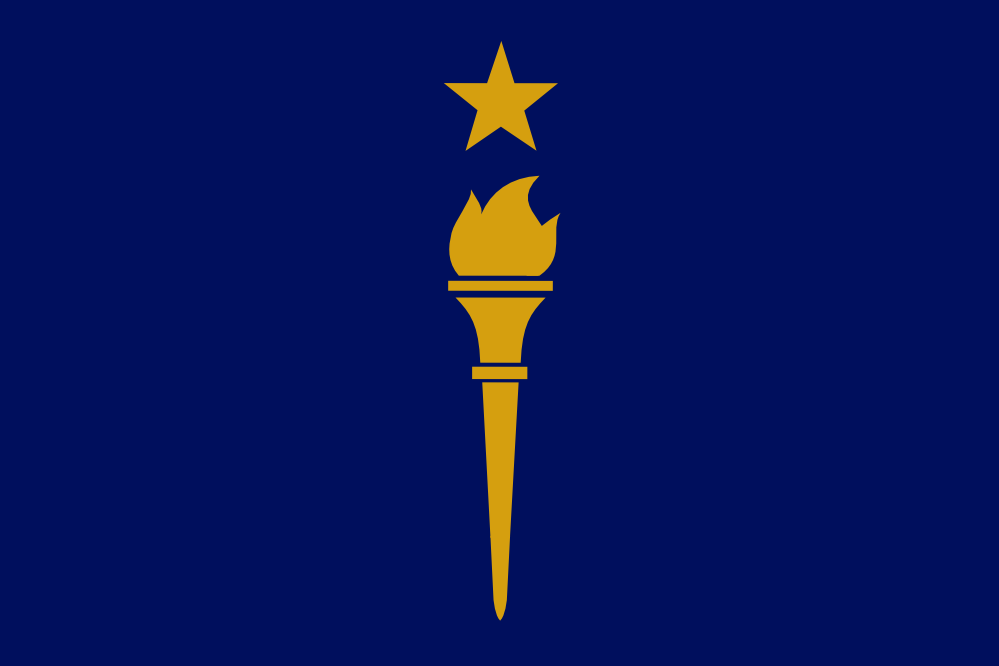 The lines emanating from the torch aren't horrible, but they're a representation of light that already has two other symbols of light on it, and I don't see a torch having such "orderly" light rays coming from it. So take them out, and adjust the remaining elements. Unify and simplify that torch flame. Enlarge the star that represents Indiana: be proud of yourself. And if this simpler design reminds you a little of the letter "I"… that's just your Imagination.